All American

®

Rear Engine Powered by Compressed Natural Gas (CNG)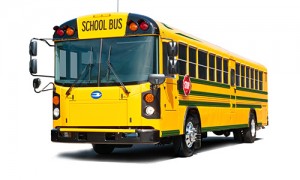 Blue Bird was the first major school bus manufacturer to offer CNG as a fuel option in a full-size bus in 1991, and has offered CNG buses continuously ever since.
Today, Blue Bird remains committed to furthering CNG as a school bus fuel option. Blue Bird's current CNG offering consists of the Transit-style Type D All American Rear Engine powered by the Cummins ISL CNG engine.